Past Events & Opportunities
Empowering Creativity, Celebrating Achievement
---
Meet & Greet, Nov 22nd, 5:30-6:30 at Draft & Table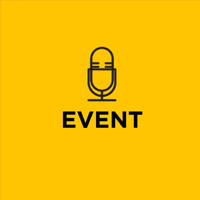 Join the 2023 Shared.Futures Fellowship Program! Local artists & research scientists are encouraged to apply to this five month long workshop series that will take place from January through May 2023. Shared.Futures is a SciArt collaborative that brings together local scientists and artists. Together, they communicate scientific perspectives through artistic mediums to showcase what our shared futures can look like. Fellows receive a stipend and are reimbursed for material costs. To learn more, join them at their meet-and-greet event on November 22, 2022 from 5:30-6:30pm at Draft & Table (University of New Mexico)
---
Application deadline extended to November 17, 2022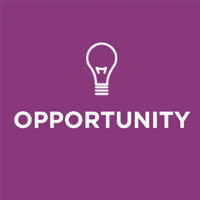 Are you envisioning a career in medicine, health professions, public health policy or health research with Native American communities? If so, we encourage you to apply to become a UNM Undergraduate Fellow focused on health research in Native American communities.  Fellows will meet weekly throughout the Spring 2023 semester, with every other week including a workshop or structured experience.  Fellows will develop a research communications project of their own design.  Each fellow will receive a stipend of $500. Check out the fellowship webpage here.  Application deadline extended to November 17, 2022.
---
November 5th - 11th, 2022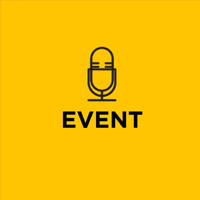 A weeklong series of events devoted to celebrating the research activities of the UNM community. Come learn about the impressive work being done at UNM as well as potential opportunities for undergraduate research.




---
Thursday, October 6, 2022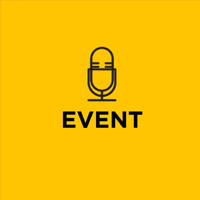 10am – 2pm
SUB Ballrooms
Over 65 schools will be present!
---
Friday, Oct 7, 2022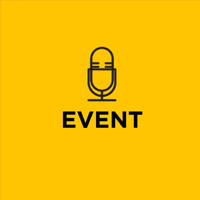 12 – 1pm
Career Service's Conference Room
UAEC, Room 220
---
Howard University Graduate School Prep Workshop Series
FREE Offerings from August 23 – September 27, 2022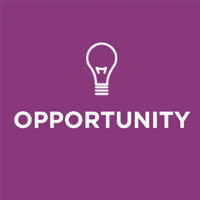 You're In! A Graduate School Prep Workshop Series for Students Interested in Pursuing a Master's or Ph.D. Degree 
Who is the Workshop Series For?
• Undergraduate students and recent college graduates interested in pursuing a master's or Ph.D., but not sure where or how to start — or which school or program is the right fit.
• Students who are curious about "grad school" and the research and internship opportunities that might be available to help them gain real-world experiences in their field of interest and enhance their research skills.
• Students wondering, "Is graduate school right for me?
---
Purdue University Engineering Virtual Graduate Showcase
September 25 - 26, 2022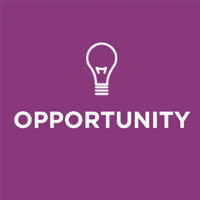 Meet Purdue Engineering Graduate Programs & Faculty and learn about both graduate research and summer undergraduate research programs at Purdue. Free, online, and interactive.
• Register to access pre-event content
• Present a research poster for cash prizes (optional) - best poster and people's choice
• Attend event to receive an application fee waiver, in order to apply to Purdue Graduate Programs for FREE (good for up to two years)!
Registration Link
Learn more from the Virtual Graduate Showcase website.
If you have questions, please email engrgad@purdue.edu
---
Arts & Sciences Support for Undergraduate Research Experience (ASSURE)
Deadline July 31, 2022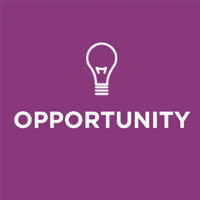 This program is designed to foster faculty-student research collaborations, and, as such, we are particularly eager to fund work through which students will engage in thoughtful and progressively sophisticated work central to the overall research program of the principal investigator.  Proposals will be evaluated based on the funding priorities of the ASSURE initiative, which include providing resources for students who see research activity as key to their overall trajectory at UNM and for research programs that are committed to solid outcomes for undergraduate researchers and promote inclusive excellence.  Please visit for more details and eligibility.
---
Northwestern University Paid Visitation Program for prospective graduate students
Deadline July 15, 2022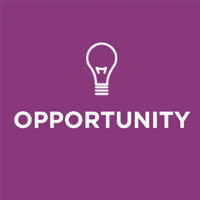 he Graduate School at Northwestern University's Office of Diversity and Inclusion is pleased to announce that applications are now open for our 2022 Introduction to Graduate Education at Northwestern (IGEN), which will be held in person Thurs, 9/29 through Sat, 10/1.  IGEN is a program for diverse rising juniors and seniors interested in doctoral study.  IGEN provides an opportunity for prospective students to network with faculty, staff and current students from doctoral programs.  The deadline to apply is July 15, 2022.  Please visit for more details and to apply.
---
Paid Fellowship in Water Resource Management
Deadline June 15, 2022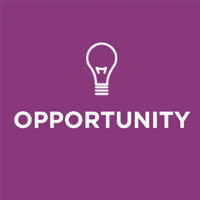 Research the fundamental scientific challenges of water sustainability while gaining leadership and professional development skills in this unique interdisciplinary experience. This 12-month (August 2022 – July 2023) commitment will give students hands-on experience in water resource systems and models, culminating in the research and development of a dynamic simulation model of the Middle Rio Grande. Three undergraduate students will be selected to work under the mentorship of a Water Resource Program graduate student.
A scholarship of $2,000 will be awarded if selected for this opportunity.  Applications are due June 15, 2022. Please contact ASAwards@unm.edu with any questions.
---
Undergraduate Library Research Award
Applications due February 7, 2022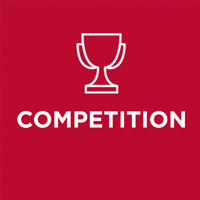 The Jim and Mary Lois Hulsman Undergraduate Library Research Award program recognizes excellence in undergraduate research that incorporates the use of University Libraries resources and demonstrates sophisticated information literacy skills. Student award winners receive a cash prize – $500 for 1st place, $300 for 2nd place, $200 for 3rd place – and recognition for their outstanding efforts. Application Deadline: February 7, 2022. For more information: https://library.unm.edu/awards/index.php
---
Student Team Research Concept Competition
Entry Deadline March 1, 2022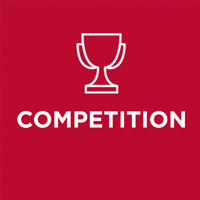 Current UNM students are invited to work together across disciplines to submit proposals for your own research concept. By leveraging the diverse expertise of your team members, how will you find better solutions to a particular challenge? Teams will present their research proposals at the Team Research Symposium held virtually from April 19-21, 2022, and your team could win up to $2000 in cash prizes. 
For more information, see our Call for Participation page.
---
Biomedical Sciences Graduate Program Research Day
March 4, 2022, 2pm-6pm, UNM North Campus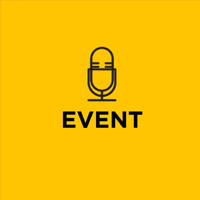 The Biomedical Sciences Graduate Program (BSGP) at the University of New Mexico holds an annual student research day. The Student Research Day is a day-long event when BSGP students give short talks or present a poster regarding their research. The best oral talks or poster presentations receive awards and recognition. Come see the oral presentations from 2 pm to 4pm and the poster sessions from 4 pm to 6 pm. 
https://hsc.unm.edu/medicine/education/reo/events/
It is a great opportunity to check out the research here at UNM and get familiar with the North Campus! 
---
Quantum Technologies, Summer Program
Application Deadline Friday March 11, 2022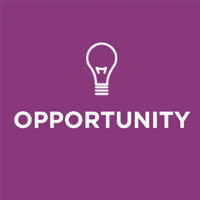 The Quantum Undergraduate Research Experience at the Center for High Technology Materials (QU-REACH) at UNM is inviting applications for undergraduate research experiences in Quantum Technologies for this summer. The program is held in person and will run from June 1 – August 6, 2022. Participants will receive a stipend of $6,000 for the summer. A limited number of housing stipends for students attending schools outside of the Albuquerque metro area will also be available. Projects are available in a broad range of disciplines (Physics, Chemistry, Electrical Engineering, Mechanical Engineering) related to the three cornerstones of Quantum Technologies (Quantum Sensing, Quantum Communications, Quantum Computing).
Applications are welcome from all undergraduate students currently attending any College or University in the state of New Mexico who are interested in Quantum Technologies research. Students from historically-excluded groups in STEM (including women, Hispanic, American Indian, and Black students) and students who are the first generation in their families to attend College are strongly encouraged to apply. For more information, visit https://qureach.unm.edu/
---
Biology Department Research Days
March 31 – April 1, 2022, UNM Castetter Hall & Museum of SW Biology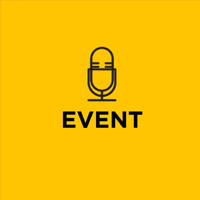 Research Day is an annual event through which the Biology Department seeks to promote and showcase student research in biology across UNM. 
This year's 30th Research Day event will be held in-person on Thursday, March 31st and Friday, April 1st.
The event will kick off with a special seminar by UNM Biology Professor Rob Miller on Thursday March 31st. Then on Friday April 1st, the day will be filled with student talks and posters, biology laboratory tours, a buffet lunch, and a keynote seminar by our Research Day speaker, Dr. Pamela Padilla, from the University of North Texas. The day will wrap up with a ceremony announcing scholarship recipients and talk and poster award winners. See below for detailed schedule. Research Day is open to all and we encourage presentations from undergraduate and graduate students.
We will be having an in-person event Thursday March 31st (3:30–5:00) and Friday April 1st (8–4). Followed by an Award & Scholarship Ceremony (4-6). Please save these dates and visit here for more information.
---
Undergraduate Research Opportunities Conference (UROC)
April 7, 2022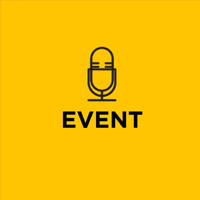 Explore the exciting world of undergraduate research at UNM.  This conference is open to students at all UNM campuses, and will be offered in a hybrid format (with some sessions in person, and some via Zoom).  To learn more, or to submit your research for a poster or oral presentation session, or to compete in the UROC 180 Presentation Competition, go to: UROC. 
---
Faculty-Mentored Research Award
Nominations Due May 20, 2022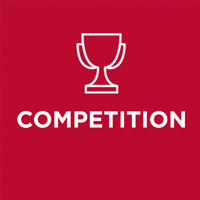 The UNM Office of the Vice President for Research (OVPR) and the Undergraduate Research, Arts and Design Network (URAD) are pleased to announce the creation of the Faculty-Mentored Research Award.
This joint award will be given annually to an outstanding undergraduate researcher and their faculty research mentor based upon the demonstration of a strong research partnership. In addition to quality of research and research outcomes, this award recognizes successes in developing a collaborative relationship and prioritizes aspects of the research process that contribute to professional growth of the student.
For more information, see our Call for Participation page
---
El Puente Research Fellowship
Application due May 31, 2022
This program is under El Centro de la Raza, and it supports and promotes undergraduate research in multiple academic areas.  Over the course of two semesters, El Puente Fellows work closely with graduate mentors and faculty to increase their understanding of and experience with academic research.  This fellowship takes the educational experience to the next level and better prepares students for future opportunities in the academic and professional world.  Read further information and access the application, which is currently open and is due by May 31st.
---